By Aimee Mitchell
Christmas day often means opening presents, eating until your top button pops and a water fight between the cousins. You may also reminisce with your family about memorable moments from past Christmases or get-togethers, or even have some memory makers. Traditions are wonderful – they're something you'll remember for years to come, not just gifts that you gave or received. Have you thought about starting a new tradition in your family?
Our family loves a good game – it can get a little rowdy and rather competitive! We've stopped giving gifts between the adults and started a tradition for the adults in our family for something fun to look forward to – a white elephant Secret Santa tradition where each person is allocated a turn to open their gift and has the choice of opening one from the pile or stealing someone else's. A game that reveals everyone's true colours and is guaranteed to be a good laugh. My mum takes no prisoners and will always steal if she has the chance to nab the best gift.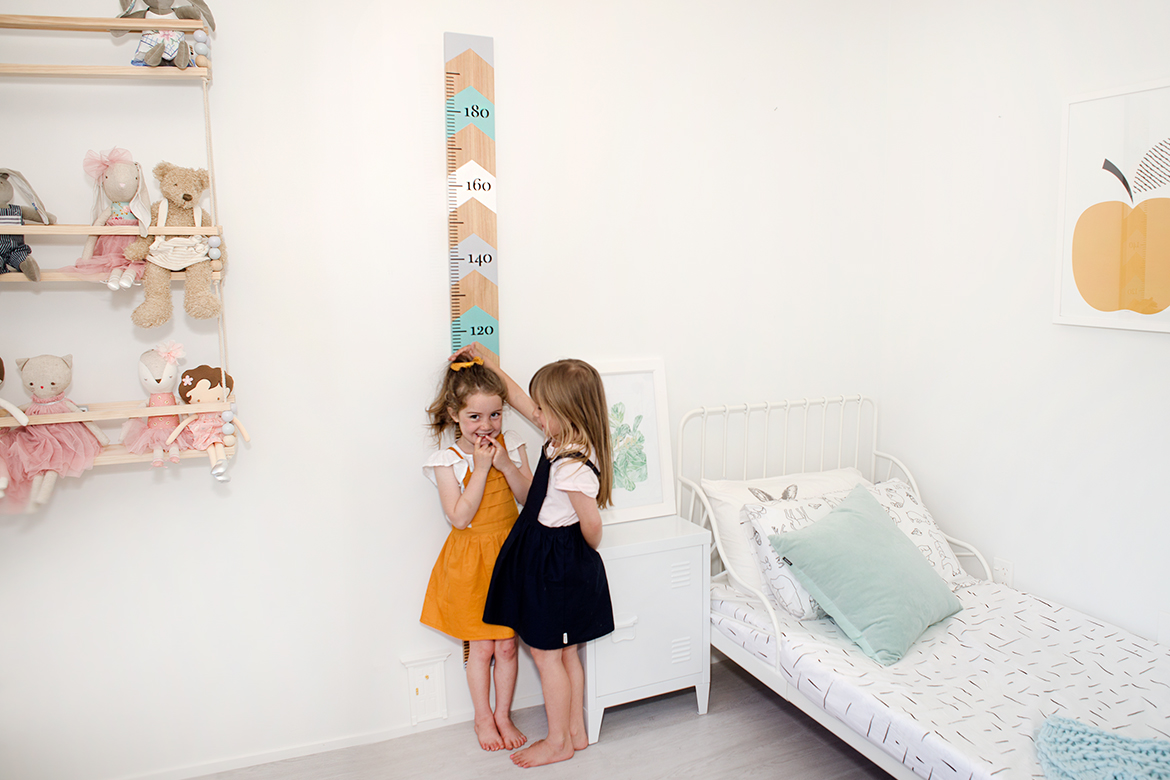 We've recently made some new Christmas traditions with our own children. Ralph the Elf started visiting us, he lets Santa know who has been naughty and who has been nice in the Mitchell household. Another new tradition is that every year we all choose a new decoration each, so that we can slowly build a collection and the kids can take them when they leave home, carrying a memory with them. This year I'd like to introduce a new tradition that will teach our kids (5, 3 and 8 months) that Christmas is more than just receiving gifts, but also about giving, being thankful and having fun with the family. Gosh I think this will be a challenge, especially for our 3-year-old!
Last year we gave my parents an OnWood height chart and created a new family tradition that way. All the cousins line up to get their heights measured by Nana and Pop and it's so special. I don't know who loves it more – them or the kids! The memories from this keepsake are something that the whole family will treasure forever and will never be lost on a door jamb. The best part of these sorts of traditions is that it gets us all interacting and present in the moment, and away from our devices.
---
To make your own new family tradition this Christmas with a beautiful OnWood height chart, visit their website www.onwood.co.nz and follow them on Facebook.