QueenBee Pure is a family-run New Zealand business creating beautiful bath, skin care, and oral hygiene products for babies. Their gentle, soothing products are infused with the natural goodness of manuka honey, lavender and chamomile, specially formulated for delicate skin. They are proud to support local growers and producers, and all QueenBee Pure products are made humanely and sustainably.
The passion: What inspired you to set up your business?
I have always loved brands and having worked for the biggest one in the country – Air New Zealand – I often thought about creating my own. At first I thought I needed a business partner and invested into a "dodgy" business. This was a very expensive exercise, both financially and emotionally. After that I thought it best to back my own ability, put all fears and insecurities aside and QueenBee Pure was born.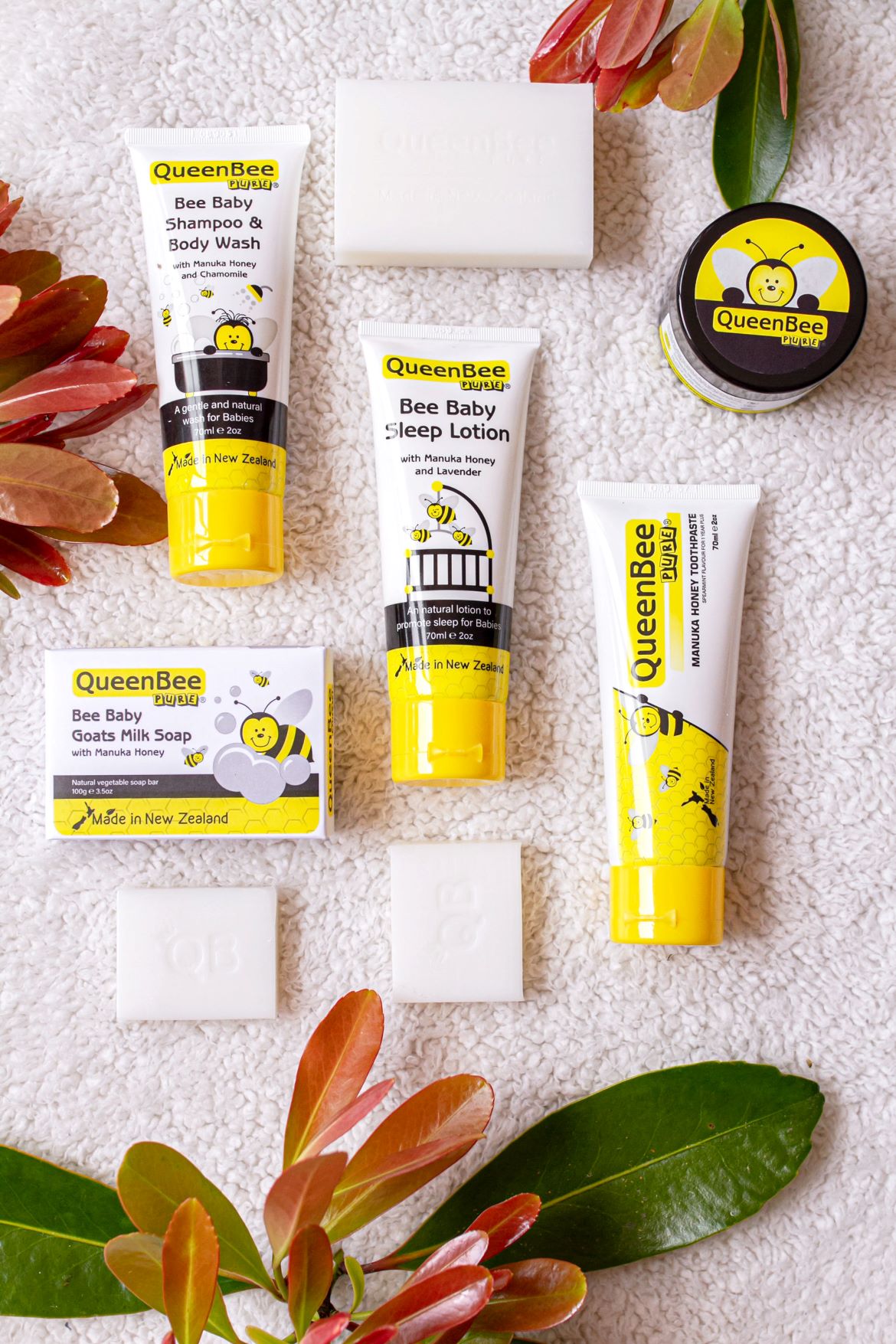 The launch: How did you start out in the beginning?
First we started out with a name, a product (or five) and then the usual things like securing a domain name and all the handles. We then had a website built and started to design packaging and formulations for our baby products.
As manuka honey was always going to be our hero ingredient, most things have been designed with this in mind. As I always had a plan to scale up, I had to engage with a large contract manufacturer to formulate the range of baby products with peace of mind ,knowing they could manufacture large quantities when the time comes. It was also very important that QueenBee Pure was made in New Zealand. I had to order plastic tubing from China as there is no one in New Zealand that manufacturers this, however everything else is made here.
The innovation: What was the biggest breakthrough for you with your business?
These breakthroughs are ongoing. The first one was getting accepted into the Foodstuffs family, the second one was ranging in our first New World Pioneer, Palmerston North, and the third was getting our first repeat order – double that of their first order.
See next page for more…