An experienced beauty therapist of six years, Jess Boyack wanted to extend her passion and love for beauty, health and skin wellness by creating her own products: a natural skincare range that was affordable, high performing, sustainable for the planet, and delivered amazing results. This is how Extract Skincare was born. Handcrafted and poured in small boutique batches, their products use the freshest ingredients, containing no nasties or fillers. Backed by natural ingredients, their products are designed and formulated for all skin types, even the most sensitive. Here Jess talks to The Natural Parent Magazine about the inspiration behind her business, how she balances work and family life, and her hopes and dreams for the future.
The passion: What inspired you to set up your business?
What inspired me to set up my business, Extract Skincare, was my journey as an internally qualified beauty therapist with six years of industry experience. After spending some time working in a salon, I ventured into working for myself. During this time, I realised my passion for providing high-quality facials to my clients using 100% natural products.
However, I faced a challenge in finding products that aligned with both my enjoyment in using them and my principles of using natural ingredients. This realisation fuelled my motivation to create something special. Thus, Extract Skincare was born in November 2021.
To make my vision a reality, I delved deeper into natural skincare formulation through online studies. My desire was to create a brand that not only offered 100% natural products but also remained affordable, sustainable, environmentally friendly and that will deliver amazing results through the power of nature.
The journey of establishing Extract Skincare has been driven by my commitment to providing the best for my clients and the planet. I take pride in offering skincare solutions that are truly natural, effective, and aligned with my values. It brings me joy to witness the positive impact my products have on people's lives and the environment.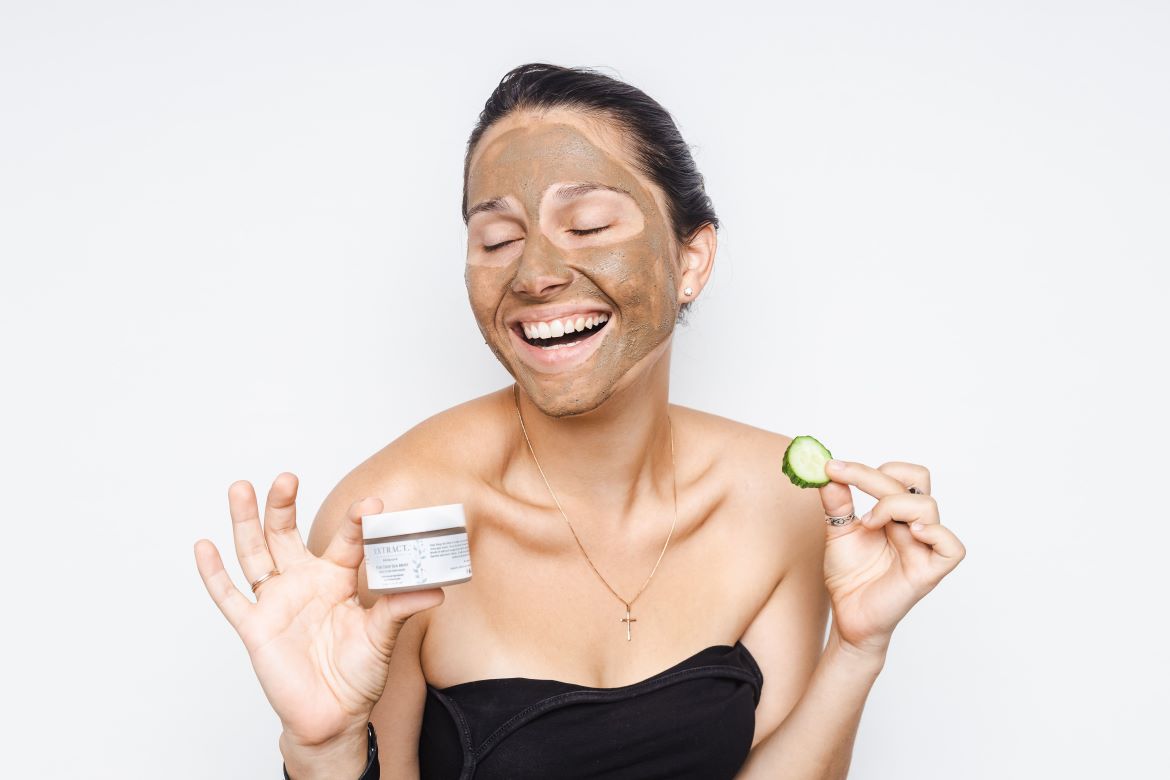 The launch: How did you start out in the beginning?
At the outset, I embarked on my journey by formulating skincare products for my close circle of friends, family, and myself. My focus was on understanding their unique skincare concerns and preferences, diving deep into the world of natural ingredients and their benefits. This process involved extensive trials and experimentation.
Creating Extract Skincare was not a hasty decision; it took considerable time and effort. I was determined to bring forth a brand that perfectly aligned with my vision and catered precisely to the needs of my future customers. The process of research and development allowed me to craft products that I truly believed in and that would make a positive impact on the lives of those who used them.
The innovation: What was the biggest breakthrough for you with your business?
The most significant breakthrough for my business was the moment when I combined my expertise in skin from my beauty therapy background with the knowledge gained through my skincare formulation studies, which ultimately led to the birth of Extract.
The core idea behind Extract is to restore the skin's acid mantle using the power of natural ingredients. Understanding that a compromised acid mantle can lead to various skin issues such as dryness, acne, oily skin, and premature aging, I focused on creating products that would facilitate the healing process for the skin.
Through the use of my products, I aimed to empower the skin to function optimally again. The healing properties of the natural ingredients in my formulations work towards repairing the skin's acid mantle, allowing it to regain its proper functionality.
This breakthrough not only solidified the foundation of my business but also became the driving force behind all my products, which are designed to promote the health and rejuvenation of the skin, naturally.
Yin and Yang: How do you balance work and family?
Balancing work and family has been quite a journey for me, especially as a single mother of beautiful twin boys when I started Extract. When I first started my business, my boys were just one year old, and my days were a juggling act between being a mom and working during the day. However, I was determined to make it work.
After putting my boys to bed each night, I would dedicate several hours to my studies, research, brand development, and product design for Extract. It was challenging, but as my business progressed, I found ways to create a more balanced schedule. Now, I can focus on my business during the weekdays while still having ample time for my family.
Owning my own business has given me the flexibility to never miss important moments with my kids, whether it's attending their swimming lessons or play dates. This ability to integrate work and family time seamlessly has been crucial for me, and I am grateful for the opportunities it has provided me and family.
See next page for more…