By Hannah Schenker
We like to think that we are more conscious and savvy consumers these days. We are aware that the chemical load placed on our bodies in the modern world is rapidly increasing, and it's up to us to find ways to minimise the impact of this bombardment. When you are pregnant or have a baby, this concern ramps up considerably, not least because 60% of what we put on our skin enters our bloodstream, and your precious child's skin is a third thinner than yours. We are right to be concerned – but are we being greenwashed? How do we know if a product is really "natural"?
GREENWASHING
"Greenwashing, also called "green sheen", is a form of spin in which green PR or green marketing is deceptively used to promote the perception that an organization's products, aims or policies are environmentally friendly." [Wikipedia]
Greenwashing is rampant, and it makes it hard to choose the genuinely natural skincare products which are safer for babies and mamas. Just because a product says "natural" or "organic" on the front, doesn't mean that it's environmentally friendly or free from chemicals.
For example: You read the label on a product that says it contains no parabens or silicone, so you think it's safe. This may be misleading, because there are still thousands of potentially nasty chemicals that may be used in the products. Saying it's "free" from something, doesn't mean it's not full of other nasties.
So, what can you do?
Look for certifications.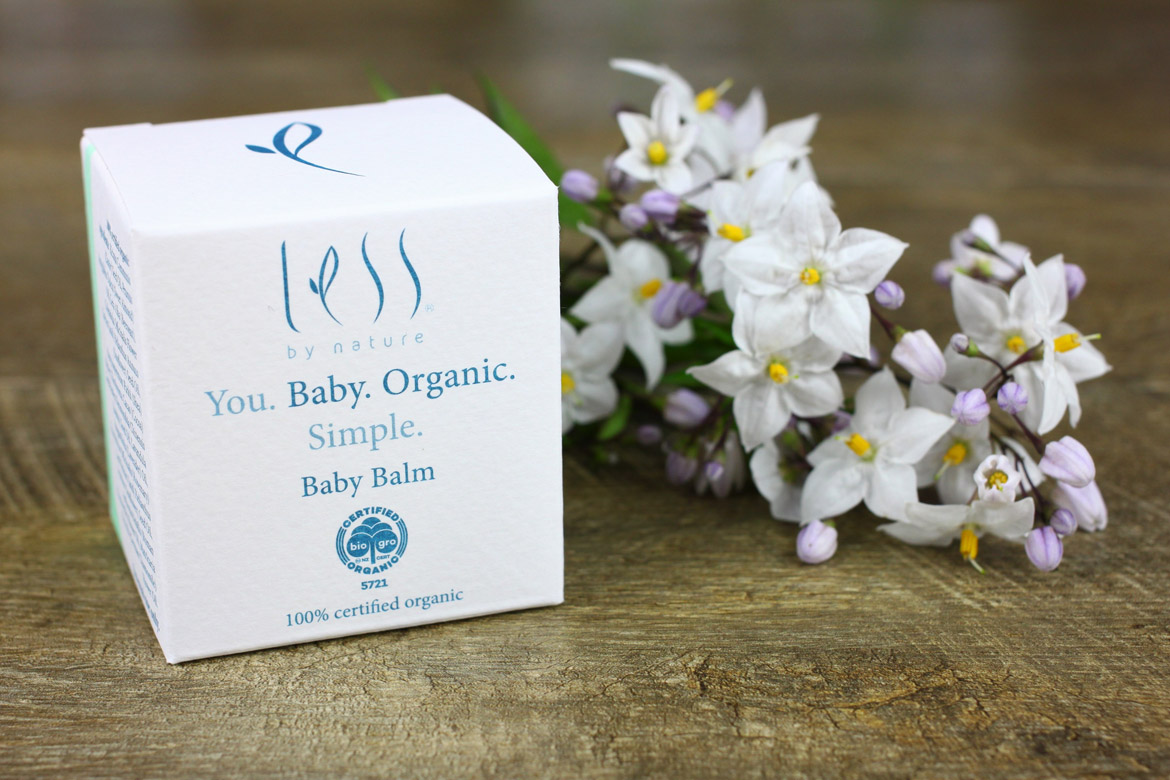 NATURAL CERTIFICATION
The best guide to choosing genuinely natural products, is to look for the BioGro New Zealand or NATRUE certification logos.
As a non-profit, international certification body, NATRUE's standards are highly transparent. For instance, apart from strict requirements on what raw materials can be used, they also require that no synthetic fragrances or colours to be present in their certified products. That's why international brands like Trilogy, Linden Leaves and Dr. Hauschka chose to have their natural skincare certified by NATRUE.
One of the few New Zealand brands that have products certified by NATRUE is Less by Nature, who have developed skincare for mums and bubs. If you're looking for safe, organic and truly natural skincare – then you have found the right place.
See next page for more…