New Edition NZ is a team of creative, passionate and eco-conscious individuals. Designed and made in New Zealand, their essential baby products contain non-toxic materials and natural ingredients, making them kinder to babies and our planet. Founder Danielle Robinson talks about the inspiration behind the business and their hopes for the future.
The passion: What inspired you to set up your business?
There was no New Zealand made breast pump available or on the market for mums and I saw an opportunity to change that. Being New Zealand made and supporting local is extremely important to me, as my family have been manufacturing and employing in New Zealand for over 53 years. I was inspired to carry this legacy on and after working in the breastfeeding market for a number of years, decided this was the avenue to go down.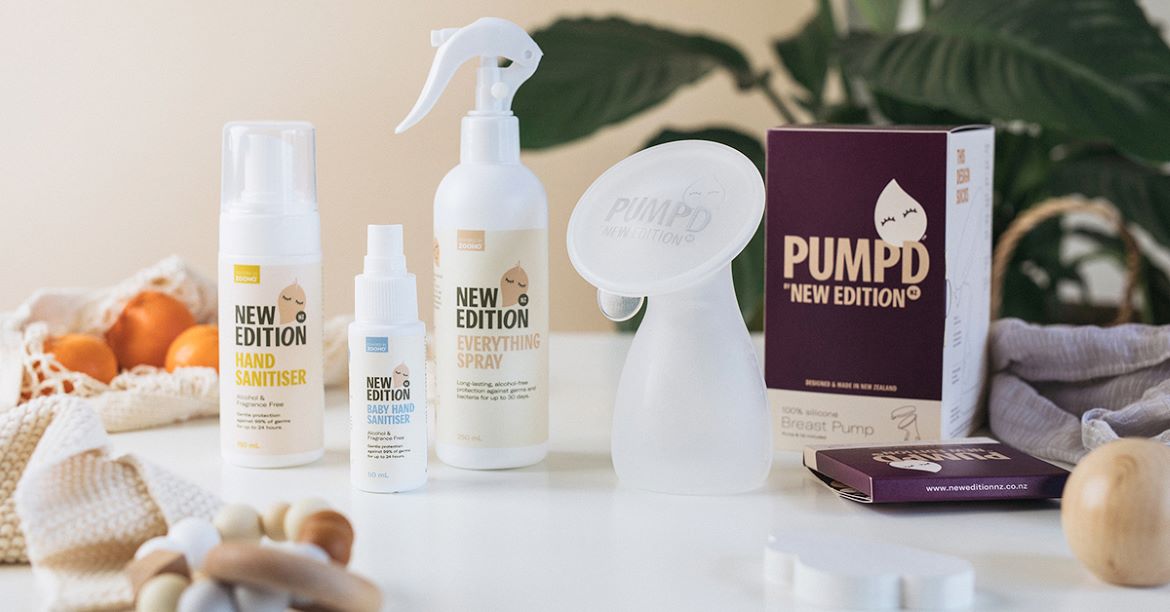 The launch: How did you start out in the beginning?
I worked alongside our very talented development manager, Morgan Davidson, and product designers to get Pumpd perfect for launch. We organised a big launch party and were just overwhelmed with the positive response we received.  
The innovation: What was the biggest breakthrough for you with your business?
Being the only New Zealand made Breast pump, I think the biggest breakthrough is educating customers on why New Zealand made is important, and why top quality design, materials and manufacturing facilities not only make the final product exceptional, but has New Zealand mothers in mind the whole way through. Customers expect transparency in their products, and we are so proud of ours.
See next page for more…