By Hannah Schenker
Those who have been down the painful road of fertility treatment will know just how special this baby is. Kimberly and Patricia O'Neill, a couple from Arizona, USA, were finally able to welcome their precious rainbow baby on 3 August 2018, after four long years of determination. This striking photo, captured by photographer Samantha Packer of Packer Family Photography, shows just how determined they were, with baby London surrounded by the thousands of IVF needles used to conceive her.
Photographer Samantha Packer says she'd never been asked to do a photo quite like this before, and she wanted to create something special.
"When she asked me, I imagined maybe a bag or two, but she brought two huge boxes! It was definitely a surprise, but I was very excited for the challenge and understood even more how much it meant to them when I received the boxes. The photo shoot went great. I had it all set and ready before they got there…As soon as they saw it on the floor we all got emotional."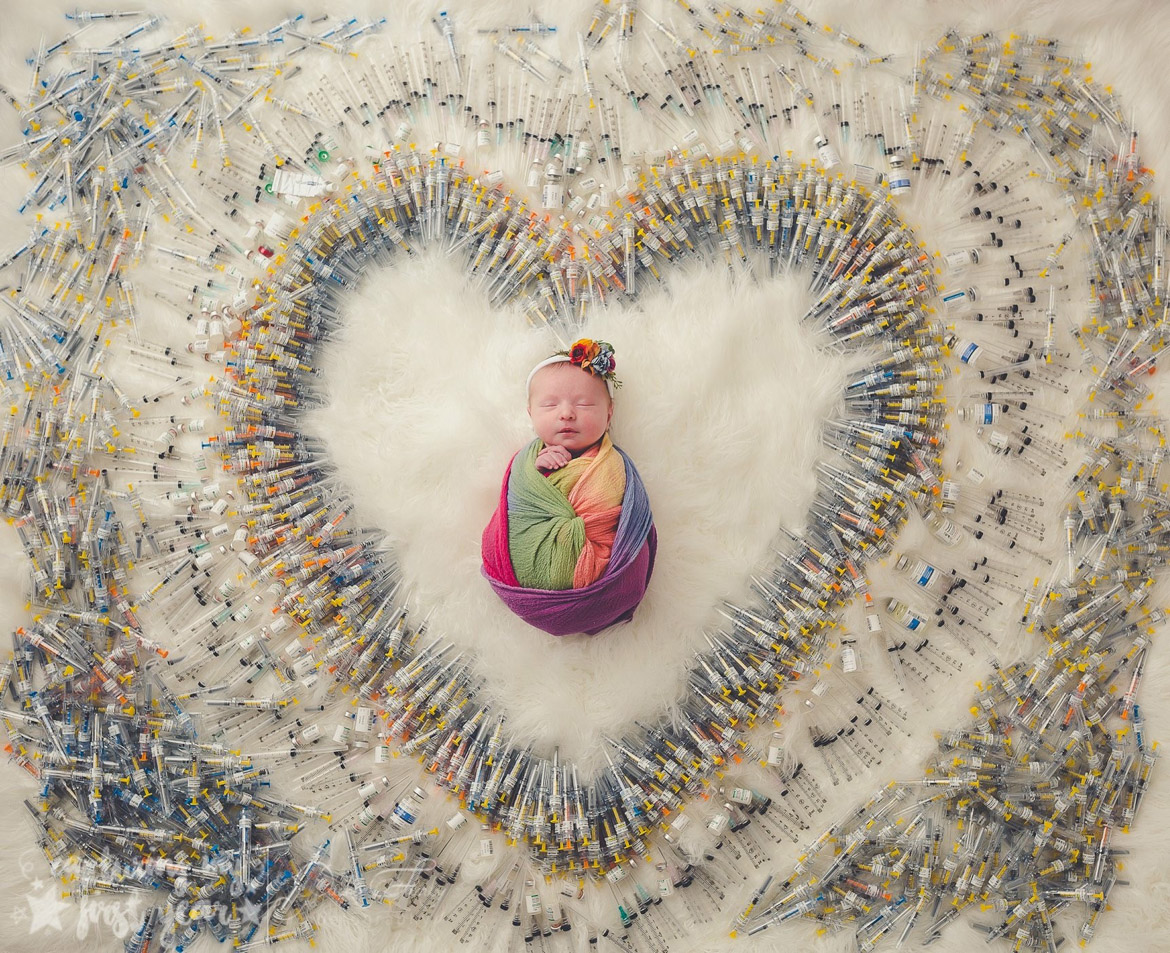 This photo is so incredible because of the sheer number of needles – it seems almost impossible that it would require that much to conceive her. But it did. It took seven rounds of IVF, four years, three miscarriages and a total of 1,616 needles. Not many out there would really understand the depth of emotional strength it has taken for this couple to reach this point, unless you've experienced it yourself.
"Insanity truly," Patricia says, explaining what the process was like. "There were times I questioned if I was sane to keep going back again. It was a rollercoaster of emotions full of some highs and many, many lows. In the end it was worth it all."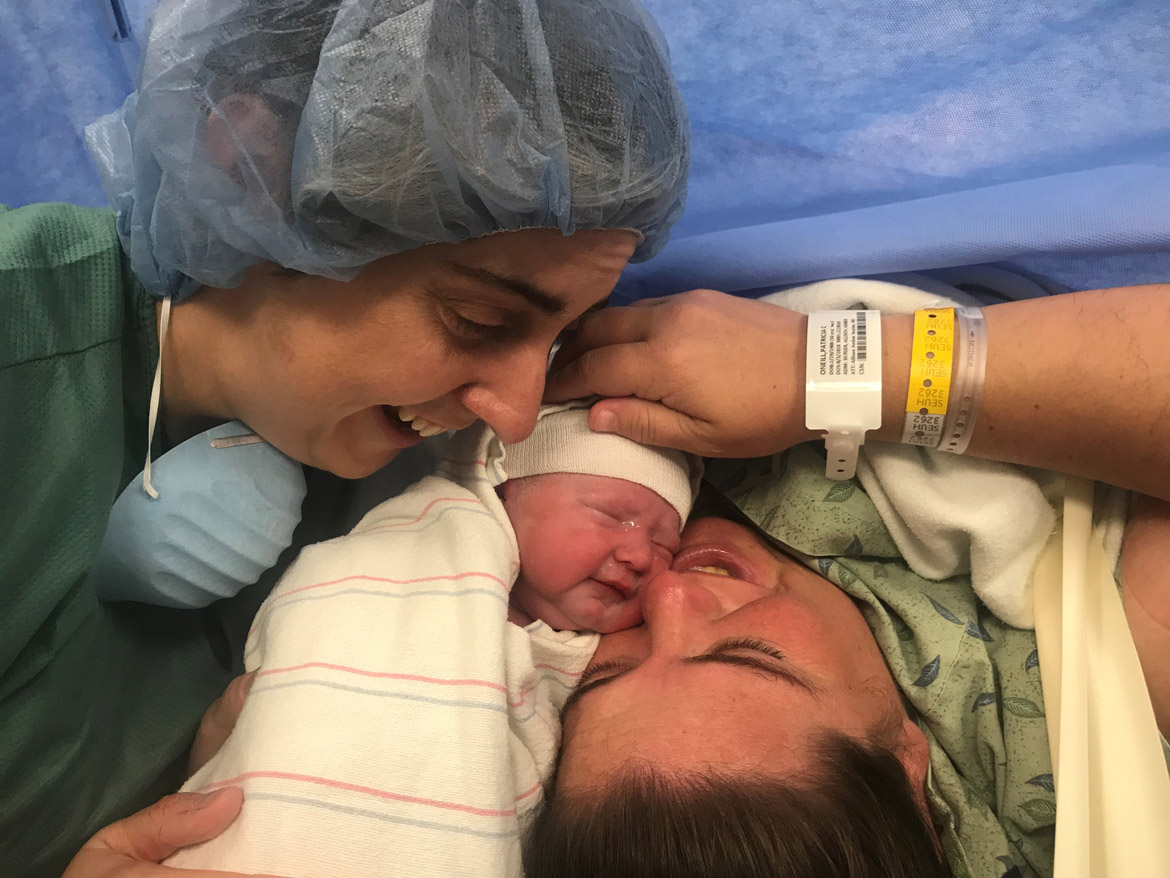 When asked how they found the strength to continue, despite going through three miscarriages and despite just how gruelling the IVF process can be, Patricia says she found strength in her wife Kimberly, her own mother and her faith.
"Not many would keep going but I like to think I'm strong willed, and we set a goal and we had to see it to the end regardless of the final outcome. London was our last embryo and the worst quality, which truly shows science can only take you so far, the rest is for God and in his hands."
See next page for more…