While we all love to have our kids knocking around in their comfy clothes and gumboots or jandals, there are special occasions when something a little nicer is required. It can be tough to find a beautiful range of elegant children's clothing in quality fabrics – until now! Maisey Road, a designer children's clothing range, places sought-after Spanish and Portugese brands in the hands of New Zealand parents. The Maisey Road range is for boys and girls aged 5-12, and includes four carefully-selected, leading southern European brands. We spoke to the Maisey Road founder, Beatriz Marlier da Costa, to learn more about her business. 
The passion: What inspired you to set up your business?
Back in 2011, I was happy to trade the intense bustle and politics of my European Union job for the serenity of a Waikato dairy farm.
I have loved seeing my kids on the farm, tearing around in gumboots or bare feet. That's why we live here, so they can play in the mud, climb trees, help to feed the calves. But I also adore the transformation when they are dressed for an occasion, wearing beautiful quality fabrics with that European panache.
This is why I have created Maisey Road, a children's clothing boutique online and a way for me to bring my two worlds together.
I think the name and logo of the company also supports this. Maisey Road is a real place! This quiet rural road is surrounded by lush pasture where cows and horses graze and it faces the stunning Wairere Falls, which cascade down the Kaimai Ranges. It is also where Maisey Road clothing was born and is home to the stunning Kauri tree depicted in our logo. It was important for me to find a symbol that could merge my clothes and the Kiwi spirit together. Here in New Zealand, the Kauri stands head and shoulders above the rest. It is strong, handsome and durable, just like our clothing.
Maisey Road offers a range of designer children's clothing, manufactured by Spanish and Portuguese brands, to New Zealand parents. Whether you want a complete look or simply mix-and-match to achieve your own perfection, Maisey Road offers a range of high-quality, modern and elegant clothes for girls and boys, aged 5 to 12 years old. We will also be introducing clothes for babies and toddlers in the coming winter season.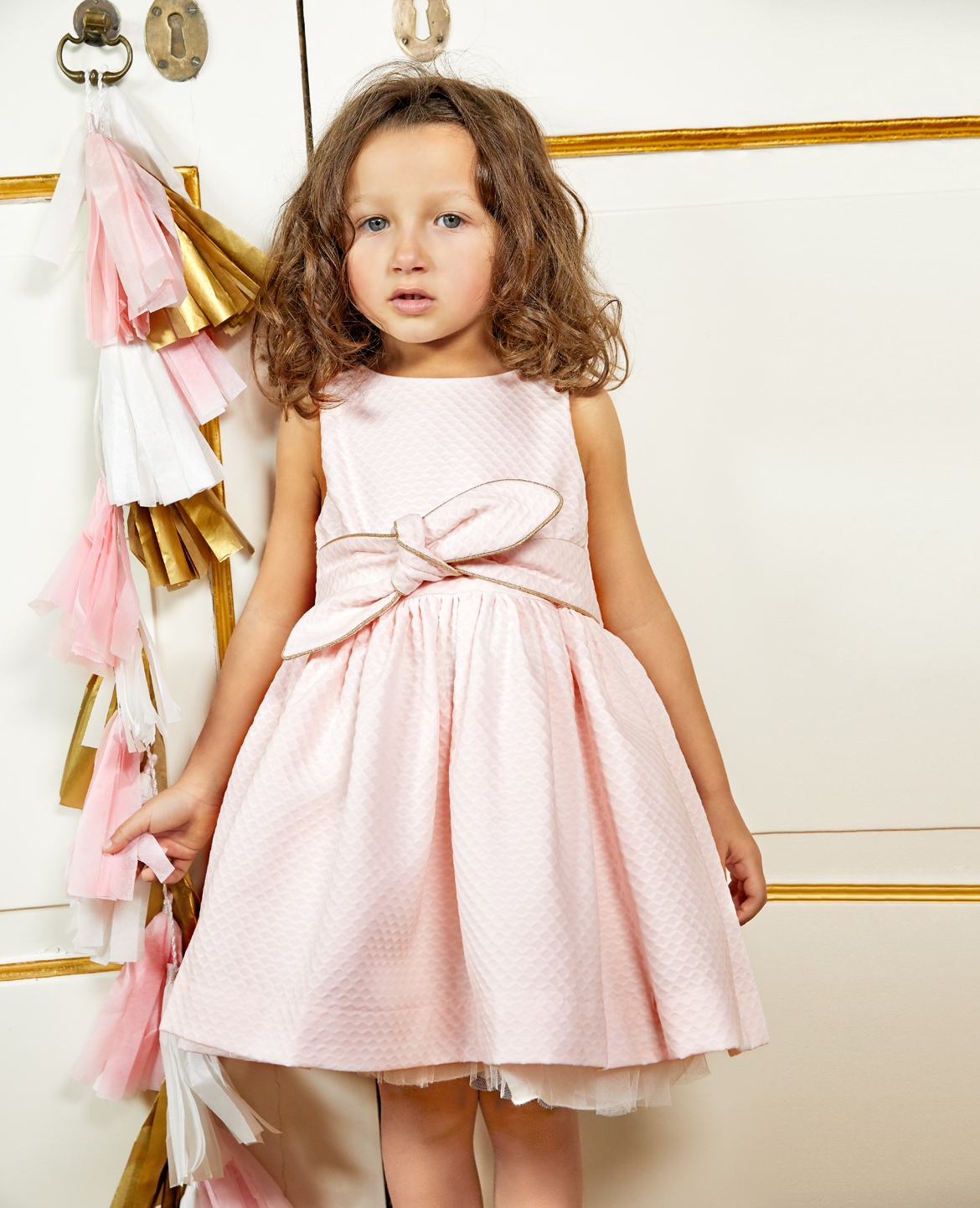 The Launch: How did you start out in the beginning?
I had been approached a few times, randomly in the street, by mums who asked me where I got the dress that my daughter was wearing. As it happened a few times, I thought that I could make these nice clothes available to Kiwi mums.
I also looked at what I could find in NZ for children's clothes. Despite the fact that there are some very talented designers in this country, offering amazing children's clothes, I could not afford it. I also found that the styles on offer were sometimes very difficult to wear for a child. On the other end of the market, I found a lot of very affordable clothes but they were all very similar and very often of questionable quality.
I then decided that maybe there would be a space for me in between. Style, quality and elegance but still affordable.
I always found it easy to shop for kids in Europe. It is a big market that offers a range of styles for all budgets. It is also easy to find quality garments. My Iberian origins helped me to make a choice amongst the brands I appreciated and wanted to represent. I made direct contact with major brands and it took a few trips for the brands to trust me and my project. The brands I represent are of high quality and they want to be sure that a company that represents them applies the same quality and image standards.
The innovation: What was the biggest breakthrough for you with your business?
Firstly, our range! We offer clothes for boys and girls aged 5-12 that include four carefully-selected, leading southern European brands. Although Maisey Road covers smart-casual children's clothes, special occasion garments are our forte (for example, we offer a beautiful range of modern and elegant flower girl dresses). And I think this is where Maisey Road innovates, as I found there are very few options in New Zealand.
Also, each of our brands offer a different "personality" and style:
KNOT – Reimagined classic style conceived, designed and produced in Portugal. Knot focuses on quality fabrics, sophisticated details and a harmonious combination of colours. It is the luxurious choice for children under 10 years.
MAYORAL – Creating stunning Spanish childrens' clothing for more than 75 years, Mayoral is the go-to for smart casual or special occasion wear, with something for every child aged 5 to 12 years.
LANIDOR – A major Portuguese brand, specialising in romantic, traditional designs for girls and sport-chic or classic looks for boys.
BOBOLI – This Spanish label, created in 1984, delivers innovative, contemporary collections packed with colour, vitality and joy. If you're looking for unique style with bags of personality, you'll love Boboli.
Secondly, the private fittings option has made it possible to get to the special "niche" of those who don't have the time to go shopping and want the shop to physically come to them, offering style and quality. Convenience and a true luxury shopping experience is what we offer. We will bring the clothes to the client's home and help choose the perfect outfit for their children. So when events (wedding, ceremonies, communion or just a day at the races) pop up down the road, people have their child's favourites at their fingertips. Alternatively, clients can give us some hints and we will surprise them with a Maisey Road selection that will cater to parents' needs and those of their children. Private fittings are by appointment only and exclusive to the wider Waikato region. However, we accept Auckland clients on special request only.
Finally, Maisey Road organizes "girls get together" evenings in the Waikato. Here again, the proximity to the clients is essential. In this era of technologies, I am nicely surprised to see how happy and satisfied people feel when we meet them, when we listen to their feedback and to their wishes. Plus it is a great opportunity to be amongst women, share our experiences and a glass (or two) of bubbly!
See next page for more…