With the belief that our mind, body and spirit are connected and that the health of one directly impacts the other, Peter and Antonella Carlini want to share their vision that through this connection, people can experience personal wellness and wholeness. Using a unique and unconventional approach, they blend western techniques with eastern philosophies to assist you on your personal healing journey. The Mindful Place offers physical and mental relaxation as well as useful techniques using Holistic Counselling, Meditation, Kinesiology, Energy Health techniques and much more.
The passion: What inspired you to set up your business?
We found our way into wellness, spirituality and self-development after discovering the powerful effects it had on our own healing journey. We all have a story and ours led us through challenges of chronic illness and pain as well as social anxiety and depression. Having experienced many years of debilitating pain, discomfort and the impact it had on our quality of life, it became our purpose to understand the emotional and energetic drivers of suffering. The more we connected to our inner wisdom and guidance, the more layers we shed leading us to our own healing.
This became such a meaningful and powerful purpose to the both of us that we really just wanted to help make a positive impact on the world. We thought the best way to do this was to connect with people on a personal level by understanding who they are, where they've been and how we can help them get to where they're going. We know it sounds so cheesy but, in all honesty, love is at the center of our reason for starting The Mindful Place; there is such a huge need in the world right now for more love, empathy and acceptance that we have dedicated our life to it.
The launch: How did you start out in the beginning?
We are still at the beginning of our journey, and loving every minute of it! We've spent the better part of the last 5 years studying a variety of modalities from kinesiology, holistic counselling, meditation and astrology to holistically guide our clients. We work from a private residence in the inner west of Sydney and are currently building our clientele, which is all very exciting!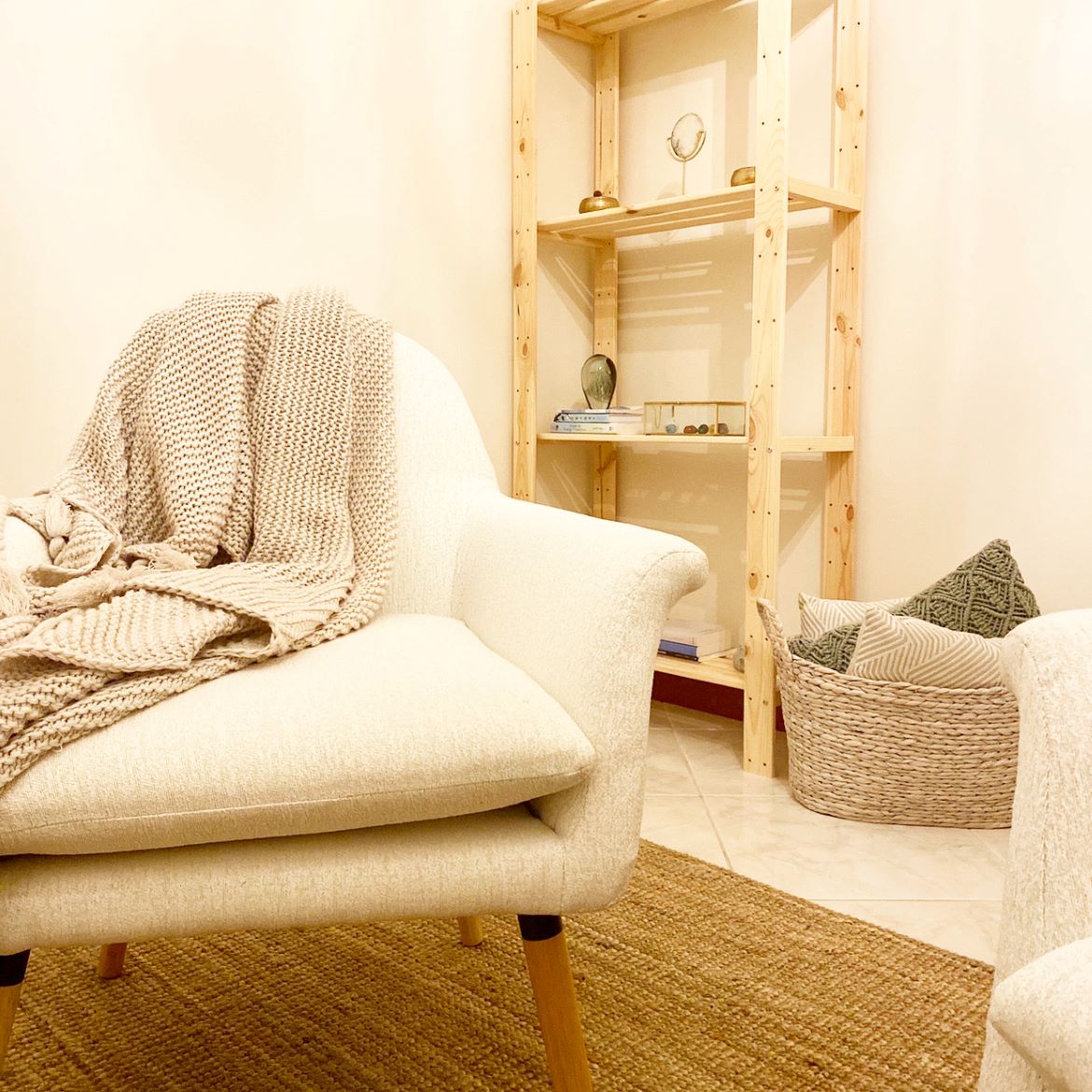 The innovation: What was the biggest breakthrough for you with your business?
The Mindful Place is still in its early days so we love to focus on our clients and their growth. We combine eastern philosophies with western methodologies to create a holistic approach to wellness, so it's always very humbling to see our clients experience their own breakthroughs and growth after having tried our holistic methods.
Yin and Yang: How do you balance work and family?
We really try to live by our philosophy that our mind, body and spirit are connected and that they have a direct impact on each other, so in this way, we tend to focus our attention on what part of our being needs nourishing and recognising that a lot of the time a perfect balance cannot be completely obtained. Sometimes, balance simply goes out the window and that's OK!
Between work, study, organising the household and personal time it can be a juggling act; that is why we take time to understand what our personal and professional needs are and to honour them. Nobody is perfect – it can be challenging to have everything balanced and organised all the time, and we are human after all! The best remedy to a busy week is simply mindfulness and practising the art of zen, being in the here and now; there are always things that need to be done but what we always have control over is the present moment and how we respond to it. 
See next page for more…