Love Twinkletoes is a family-run business that creates unique handmade memory teddy bears out of loved ones' clothing or other precious fabric items. Run by a proud mummy of one, Love Twinkletoes initially was born out of the need to preserve a special grandmother's memory for her grandchildren.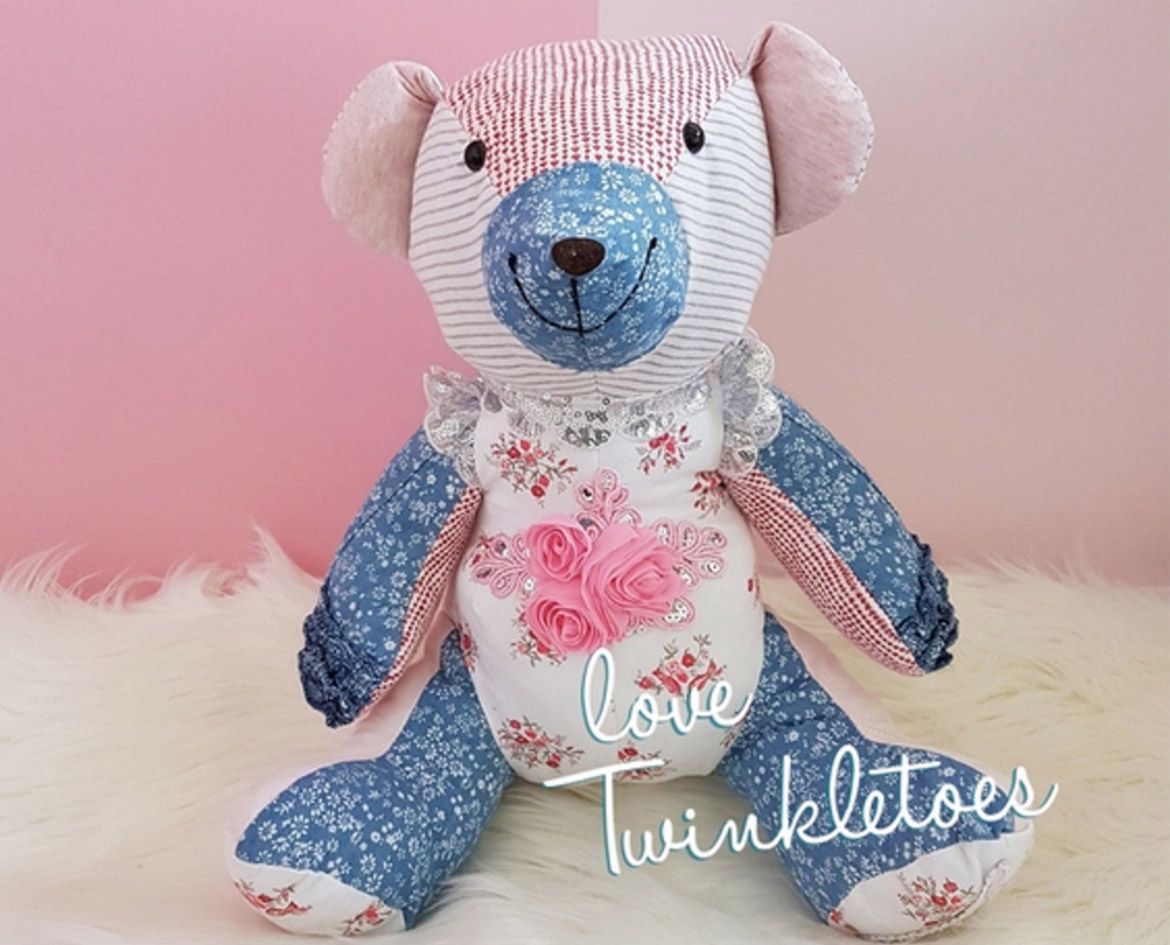 "Having lost my dearest mother in 2015, it was important to me to gift something to my daughter that would allow us to keep her grandmother alive in our daily conversations," says business founder Joanne Thalasselis. "Being only 7 months old when grandmother passed, I was devastated that my little girl would not remember her. During Christmas of 2015, the first Love Twinkletoes bear was created to be gifted to a little girl and a little boy to remember their beloved grandmother, who cared for them and loved them so dearly."
Love Twinkletoes currently have three designs to choose fro: the Eleni Bear – their very own teddy bear design, Flopsy the Bunny and Snuggles and Boo.
All of their orders are custom-made. If you have something else in mind, simply contact them to discuss your ideas – they are more than happy to take orders for other stuffed animal designs.
All of their orders come boxed and gift wrapped at no extra cost. They take pride in every order that leaves their door. Gift vouchers are now also available – personalised and sent directly to the recipient; perfect for baby showers or newborn baby presents.
A Love Twinkletoes bear can be made to symbolise any sentimental time in life.
See next page for more…