If you're pregnant or home with a new baby, it's important to be comfortable, supported and have gear that is functional: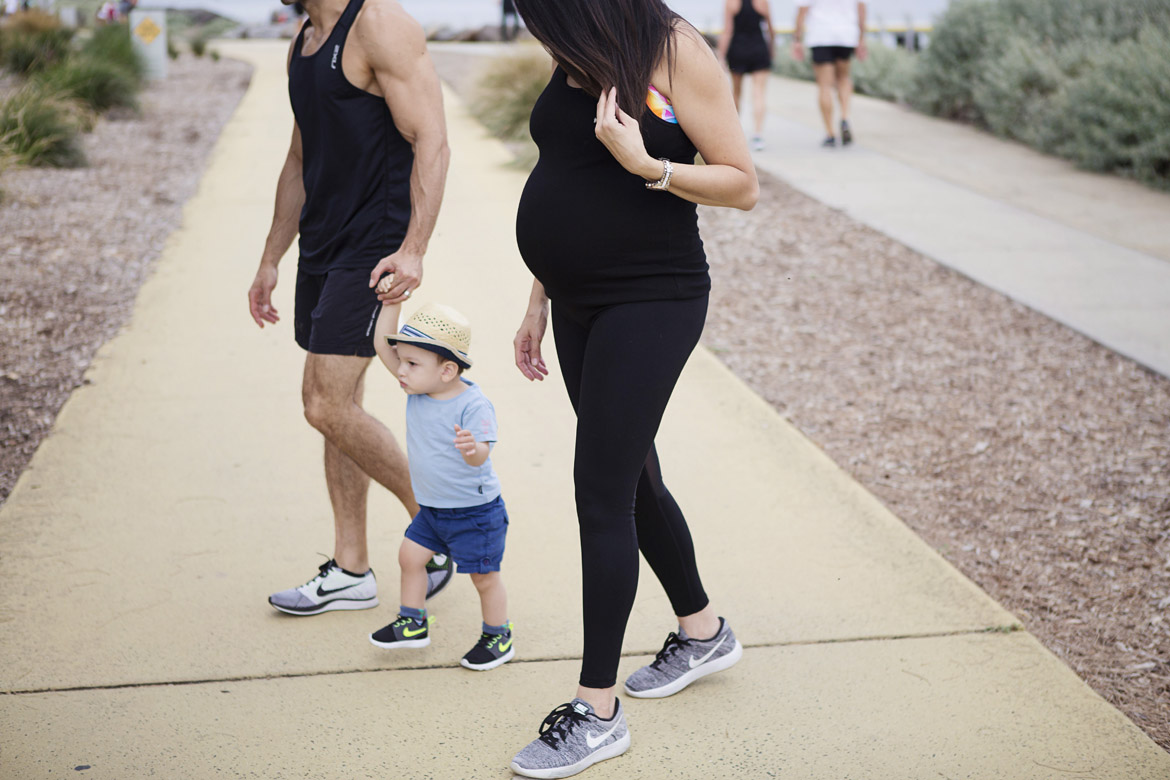 Belly:
Once you've been wearing tights/leggings for a while, it's hard to go back to jeans with their no stretch and their waistband that cuts you in half. Pregnant and postpartum mamas will feel supported and comfortable in a good pair of tights. You can chuck just about anything over them, they're great for doing things around the house or heading out for some activity. You need to be looking for things like tights with physical support where you need it but also with breathable fabric and a nice wide, seam-free waistband that isn't going to dig into that pregnant or postpartum belly, or keep rolling down. For the active mamas, also look out for performance fabrics like sweat wicking technologies that will keep you feeling comfortable in that yoga class, or on that short hike with your friends.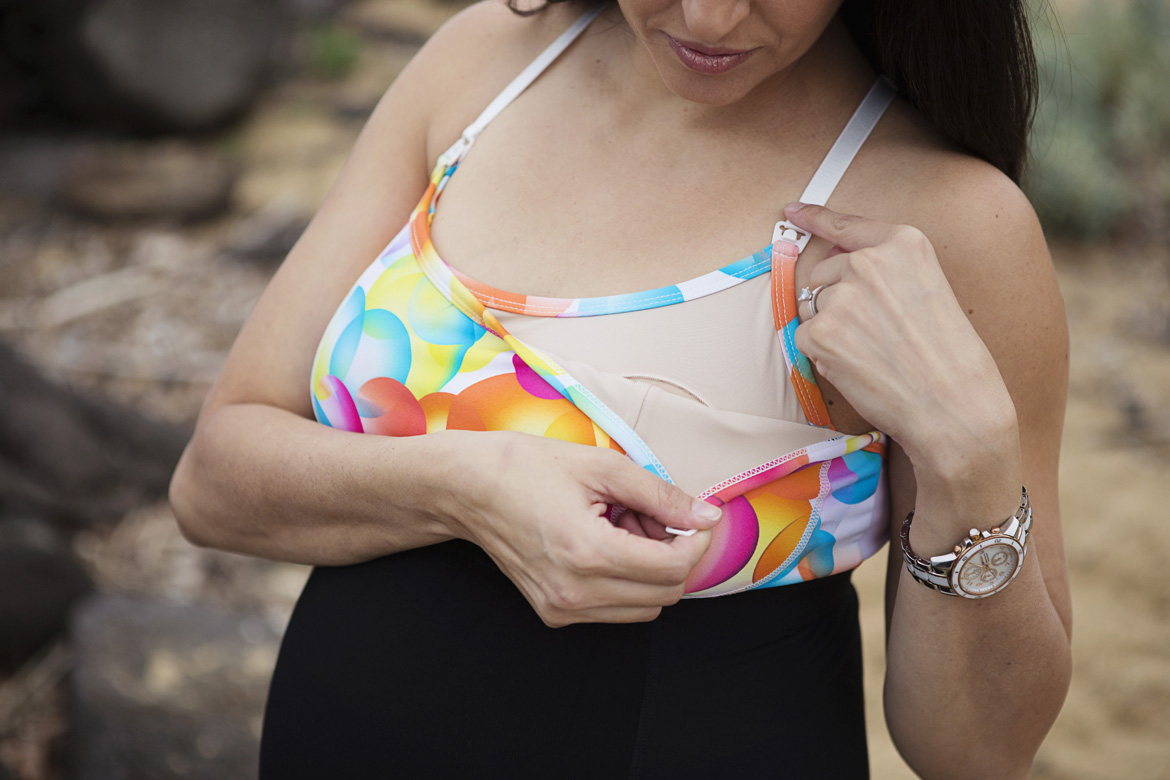 Boobs:
When baby is finally in your arms and you're absorbed in the world of taking care of this tiny human, heading out for some exercise might seem like a distant dream. But once things settle down at home with baby, it's really good to start moving – getting into a bit more incidental exercise like vacuuming or doing the grocery shopping, or heading out for a walk with bubs. Because you'll still be whipping your boobs out fairly often, you need to look for a great breastfeeding sports bra – super duper comfortable but practical too. Look for one that is suitable for pregnancy too, as a good one will carry you all the way through. Again, special fabric technologies are good to have, like moisture wicking, space for removable breast pads (helping with the inevitable leaks), and of course an easy drop-down cup so you can feed your baby.
As you move through your pregnancy and into your new life as a parent, keeping active is one really simple way to maintain your health, your strength and support yourself mentally too. Focus on how it makes you feel and the benefits to your health, and forget about getting back to your former body weight and size. Support yourself as you are today, at this new stage in your life, by investing in some quality activewear that will see you through pregnancy and into postpartum, keeping you comfortable along the way.
Before starting any form of exercise, always consult your health care professional. Any suggestions made here are by no means a substitute for the professional advice of medical providers.  
---
Hannah Schenker is a freelance writer, editor and regular contributor to The Natural Parent Magazine. She lives with a touch of magic in Golden Bay, New Zealand.