2018 ETHICAL FASHION GUIDE AOTEAROA
New Zealand marks five years since Rana Plaza collapse
Five years on from the Rana Plaza Factory collapse in Bangladesh, which killed over 1,100 workers, an industry-leading ethical fashion report shows many brands are still not doing enough to protect workers in their international supply chains.
Tearfund's Ethical Fashion Guide Aotearoa New Zealand, graded 114 companies representing 407 brands from A – F based on the levels of visibility and transparency across their supply chain, with regards to worker rights, policies and practices.
It's the second year Tearfund has produced the Guide in New Zealand, working alongside Baptist World Aid Australia to incorporate more Kiwi companies in the Report.
Eighteen New Zealand companies are included in this year's Report, representing 43 brands. Six of these are companies that have been assessed for the first time, including Barkers, Ruby, Postie and Trelise Cooper*.
Key findings of the 2018 Report include:
Three of the top five companies in the Report were Kiwi companies.
Common Good (formerly Liminal Apparel), Icebreaker and Freeset were the top New Zealand performers, all scoring the top grade of A+.
Kathmandu and Kowtow were also high achievers in the A range.
The lowest graded New Zealand brands were K&K*, T&T* and Trelise Cooper*, all of which did not participate in the research.
Icebreaker was most improved, scoring an A+ up from a D- last year, after making information about its fibres and supply chain publicly available.
New Zealand companies scored a median grade of B-, unchanged from 2017. The international average is C+.
Companies are assessed at three critical stages of the supply chain – raw materials, inputs production and final stage production. These are grouped into four themes: policies, traceability and transparency, auditing and supplier relationships and worker empowerment.
Tearfund CEO, Ian McInnes, said he hopes Kiwi consumers will take the power they have seriously to impact the wellbeing of garment factory workers around the world by making ethical choices here at home. Over 13,000 Kiwis already do so having downloaded last year's Guide from Tearfund.org.nz.
"Too often we see the end product. We don't see the exploitation of millions of garment factory workers who endure 12 to 14 hour days without breaks just to make the clothes we wear. The Ethical Fashion Guide asks companies to report on their labour rights management practices and gives Kiwi consumers the power to choose."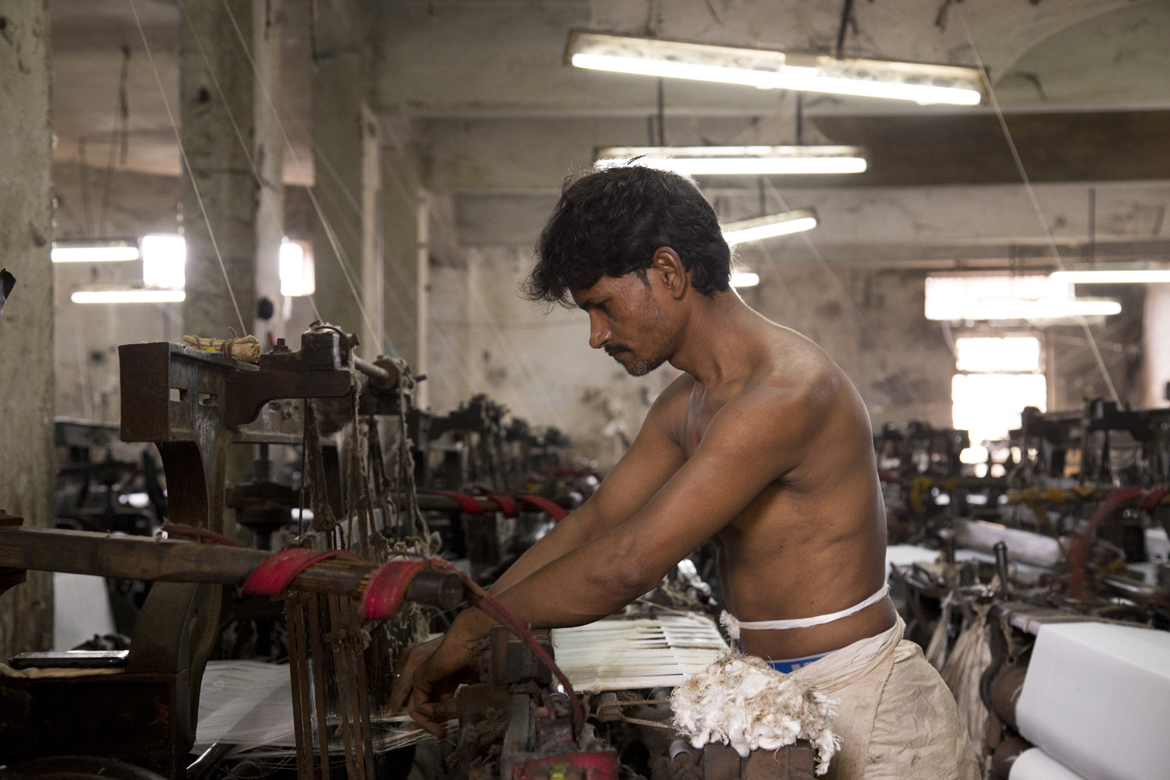 A demand for transparency
Since Rana Plaza, consumers, governments and civil society have been demanding a greater level of transparency from fashion companies about what they are doing to ensure their workers are protected.
One important element of transparency is publishing details of suppliers. When companies publish in this way, it proves they know where their clothes are being made and are open to being held accountable for what's happening in their supply chains.
More companies than ever before have published such lists. In 2013, only one-sixth of the 42 companies assessed had published supply chains, and now approximately one-third of the 114 companies have followed suit.
However, nearly two-thirds of New Zealand companies assessed in the 2018 Report are yet to publish any details of their suppliers.
Only two per cent of all assessed brands have fully traced and published their supplier list. One of these is a Kiwi company (Common Good).
Seven New Zealand companies included in the 2018 Report published either full or partial lists of suppliers over the past 12 months. These include Common Good, Icebreaker, Barkers, Freeset, Kathmandu, The Warehouse Group* and Hallenstein Glasson Holdings, who represent popular mainstream brands Glassons and Hallensteins.
Tearfund's Ethical Fashion Project Manager Claire Hart, who has been working on the Report, says she looks forward to working alongside more New Zealand companies with the goal of publishing supplier lists ahead of next year's Report.
"Supply chains in the fashion industry can be lengthy and complicated. One item of clothing could have passed through multiple factories or even countries before the final product is on the shelf for the consumer. It's really commendable when companies are making a concerted effort to trace their suppliers through each stage of production and are able to let the consumer know who is making their clothes, and under what conditions they are being made in.
See next page for more…