Acclaimed author/ illustrator Donovan Bixley is back with the latest adventure in his Tales of Aotearoa series, which sees his fresh take on Māui bring the cheeky trickster to life for a new generation of Kiwi kids.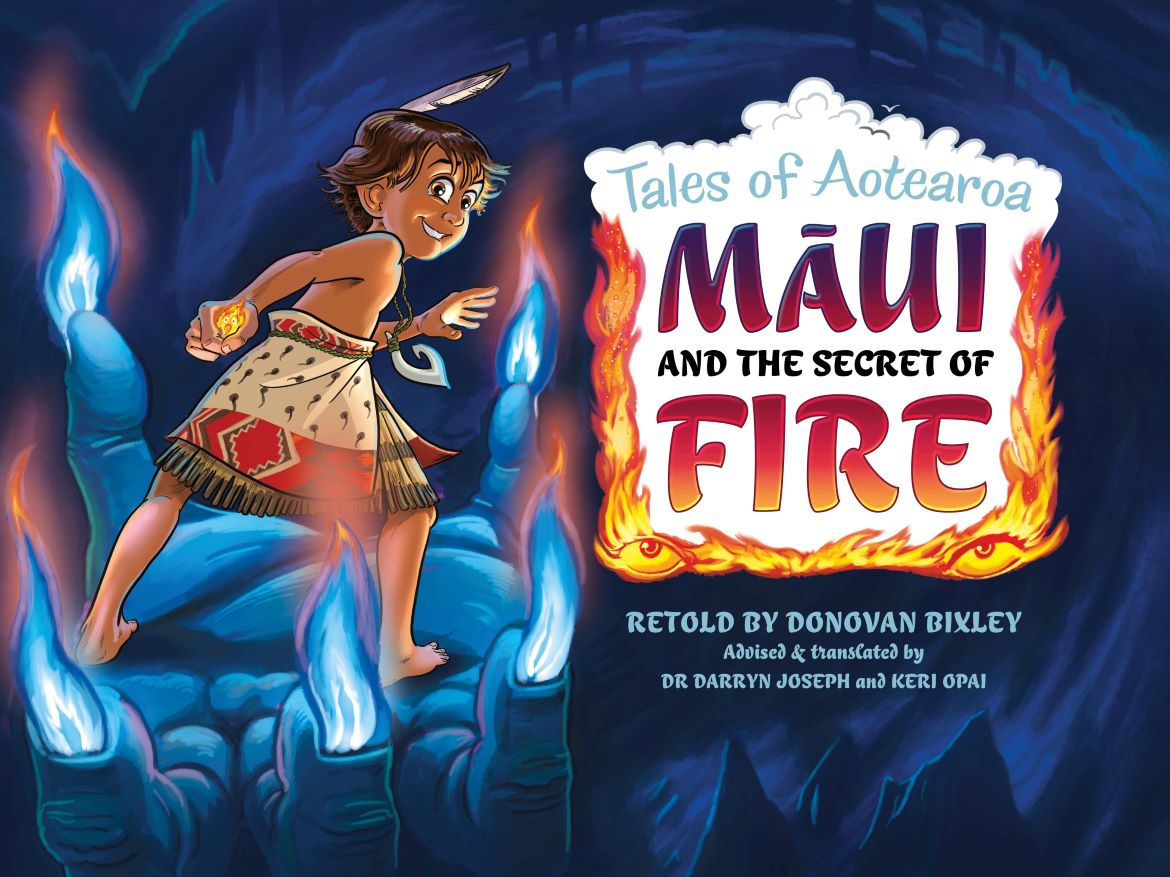 Māui and the Secret of Fire (Māui me te Ahi a Mahuika) follows the success of How Maui Slowed the Sun (Te Whakatautōnga A Māui I Te Rā), which was a finalist for the 2020 New Zealand Book Awards for Children and Young Adults and How Māui Fished up the North Island, and the te reo Māori edition Te Hīnga Ake a Māui i Te Ika Whenua, which was nominated for the Wright Family Foundation Te Kura Pounamu Award for te reo Māori at the 2019 awards.
Bixley says he thoroughly enjoys exploring Māui's world and, under the guidance of Dr Darryn Joseph and Keri Opai, is discovering deeper meaning and historic connections behind the legend of Māui.

"This book was the hardest of the three, because there's so much more background to incorporate in this legend. I think it's turned out my favourite because of all those levels and layers," says Bixley. "This tale sees Māui really pushing the boundaries of cheekiness. It's been a fun challenge to characterise him as a typical Kiwi kid who just wants to ask that universal question – 'but why?' Māui is a wonderfully curious character, and through this legend he ends up teaching some valuable life lessons – like showing a bit of respect to your kuia!" says Bixley, who also loves that Māui is a great role model for young tamariki.
See next page for more…