As a busy, pregnant, working mum, Janine Diers was uninspired by the quality of baby items easily accessible to her online. With no time to visit shopping centres and boutique stores, she struggled to find the items she desired. After much research and planning, she launched MooBear, an online store that makes purchasing unique, quality baby clothing and accessories much more accessible. She designs and hand-picks the highest quality items, produced from organic materials. Their wonderful selection of stylish clothing and accessories, as well as one-of-a-kind handmade items make for the perfect gifts too!
The passion: What inspired you to set up your business? 
I was inspired to start MooBear because, when I was pregnant, finding beautiful, quality, neutral-toned baby clothing and accessories online was extremely hard. At the time, my corporate job at a large blue-chip company was incredibly demanding, so I wasn't able to visit shopping centres and specialty baby shops. At night, I would search for the things I really wanted and was extremely disappointed with what I could find online – a lot of poor quality and uninspiring clothing in very, very bright colours. This left me feeling frustrated and I remember thinking that it would be wonderful to have my own shop where I could create and sell all the things I really loved. 
I ended up making a lot of my own creations for my children. I was lucky to have a mum who taught me how to sew. My earliest memories are of my sister and I sewing. We spent our holidays making clothes for our Barbie dolls.
Fast forward a few years and now, having moved to different countries, I realise how many people have their families in different parts of the world. Sending them a little special something from home is not always possible, so at MooBear we aim to take the pain out of this process by providing a gifting service to those customers who live far away.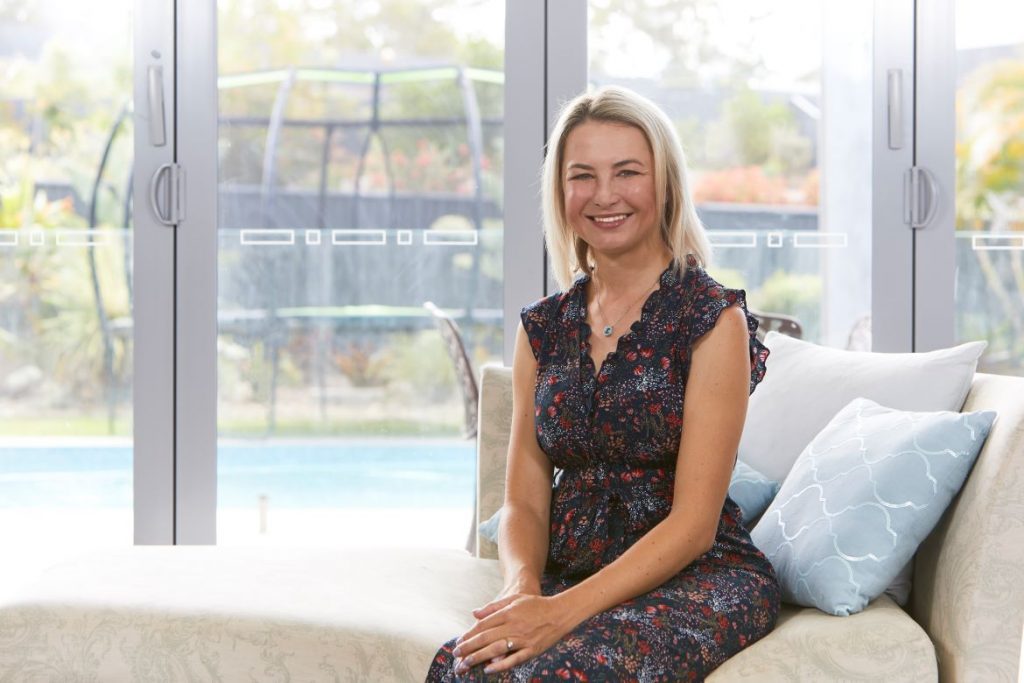 The launch: How did you start out in the beginning? 
An unexpected opportunity in 2015 afforded us the chance to take our family and move them from our home country South Africa to New Zealand and with that, my corporate life ended. My husband's work took us overseas again in 2019, this time to the beautiful Sunshine Coast, Australia.
I realised that it was now or never. I had to have the courage to create the business that I've thought about for so long. 
My first few months was spent doing research, research, and more research. The world has changed a lot and customer needs have changed with it.
I spent much of my time writing a business plan as there have been so many ideas mulling around in my head. I feel lucky that my business background allowed me to understand the steps I needed to take to get myself organised. Articulating where I wanted to go and how I would finance the business allowed me to start reaching out to investors and suppliers to get things going.
After spending a lot of time on the business plan, I reached a point where I needed to jump. One of the guiding principles of MooBear has been to create and source the highest quality products that have been produced from natural materials and in a socially responsible way, wherever possible. 
The innovation: What was the biggest breakthrough for you with your business? 
Understanding what the market wants is tricky and ever evolving. The biggest breakthrough for me has been to be adaptable and try out different things. We live in a fluid world and you need to understand where your market is going and how you will meet their changing needs. This has been particularly highlighted by the challenges of 2020.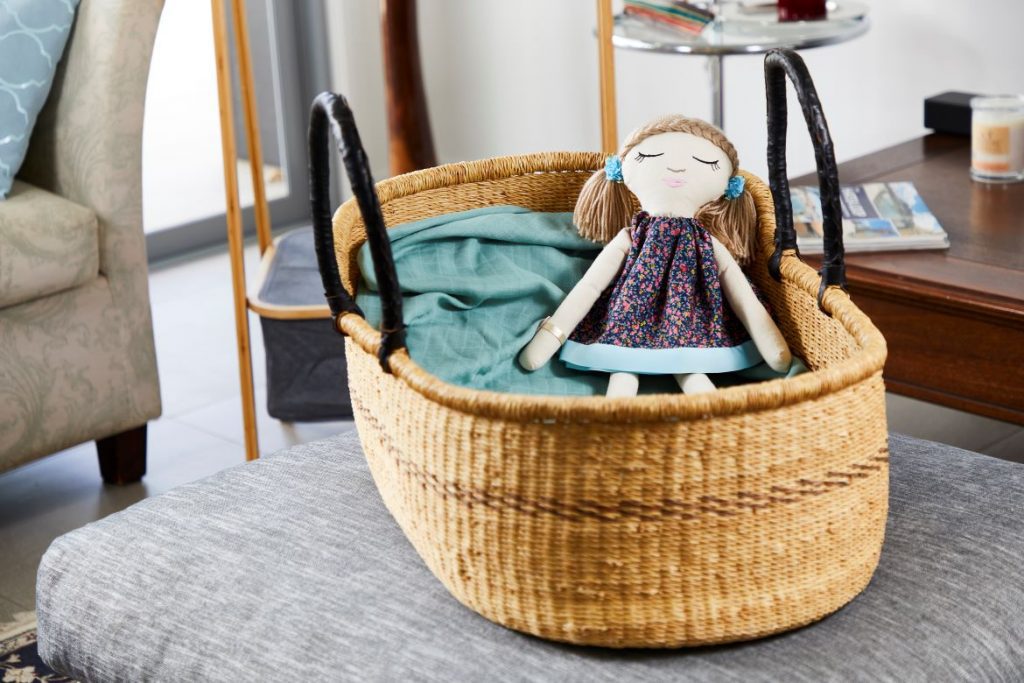 The inclusion of personalised, one-of-a-kind, hand-made items, such as our heirloom dolls, embroidered items or hand-woven moses baskets have been a fantastic addition to MooBear. We are in the process of developing a lot more of these exclusive products. Utilising my knowledge of sewing and sourcing the unique skills of other craftspeople around the world, we are able to bring many distinctive creations to our customers. Handmade crafting is sadly being lost to the world and MooBear aims to make owning something special and unique much more accessible to discerning buyers. My mum used to make such items for each of her children and I would like to share some of this tradition with my own customers.
I found that our variety and quality of our products have appealed to our customers. I pride myself in providing very personalised and supportive customer service.  In this way we can ensure that our customers feel valued and understood and avoid the neutral approach of large retailers. 
Yin and Yang: How do you balance work and family? 
When I started MooBear I recognised that my family remains a top priority. They fuel my inspiration to create and build.
Being disciplined about stepping away from work is key. I learned this from my time in the corporate world. I plan my weeks to enable me to get as much done as possible by prioritising important actions and accepting that there will be times when I am unable to do as much as I had hoped to. I try to remain balanced: incorporating family, work and health. 
I also involve my family in the business. My children often help me sort and count stock, pack orders and print labels. They understand that MooBear is a family business and we often discuss new projects or business improvements – an unexpected benefit of starting the business. 
See next page for more…