Whilst we all love celebrating our children's birthdays, those parties can bring with them a lot of stress. There are the obvious forms of stress that can be present such as balancing preparing for a party whilst managing a busy household or work, or the added financial pressures this can add. It might even be trying to nail that cake you saw on Pinterest. A much less mentioned form of stress, but a consideration for many parents and caregivers, comes from the sheer amount of waste that can occur around these celebrations. Whether it be food that can go to waste or the discarding of disposable tableware, there are often elements of excess that just don't sit well. Miss Mouse Boutique shares their top five tips for keeping waste to a minimum at your kid's birthday party.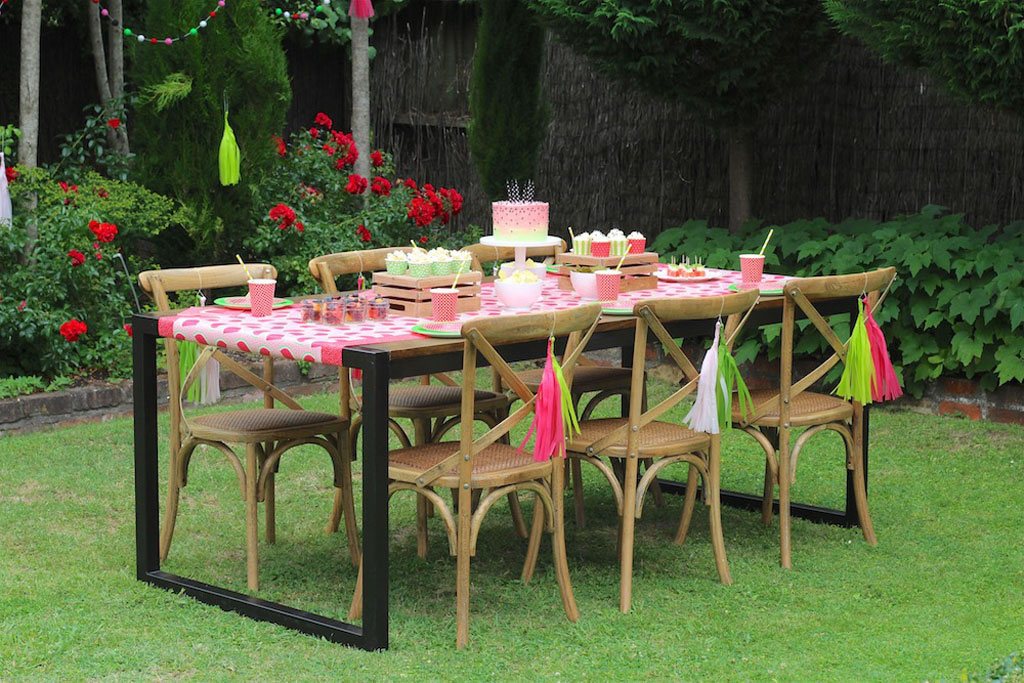 Party decorations that keep on giving
Party decorations are always a big hit and really transform a party space. They do not need to be items that you throw away at the end of the party. Some of our most favourite party décor items are ones that are both statement items which you can also use time and time again. Tassel garlands and felt ball garlands always look amazing and can be used to decorate a bedroom or living space after the event. Many items such a paper pinwheels or Happy Birthday banners can be folded up at the end of the party and put aside for next time. Flowers from your own garden are a lovely option too and something we often do.
Cake stands, platters and other party staples
We highly recommend putting together a party staples kit. This is a collection of items that you use each party. The basics are a collection of bowls and platters (white is a great colour for these), a nice cake stand to make even the most simple cake look amazing and some small glass bottles for serving party drinks. You might even like to include a glass drink dispenser (these are great for Christmas and New Years Eve celebrations too!) and small glass jars are perfect for serving single portions of party food.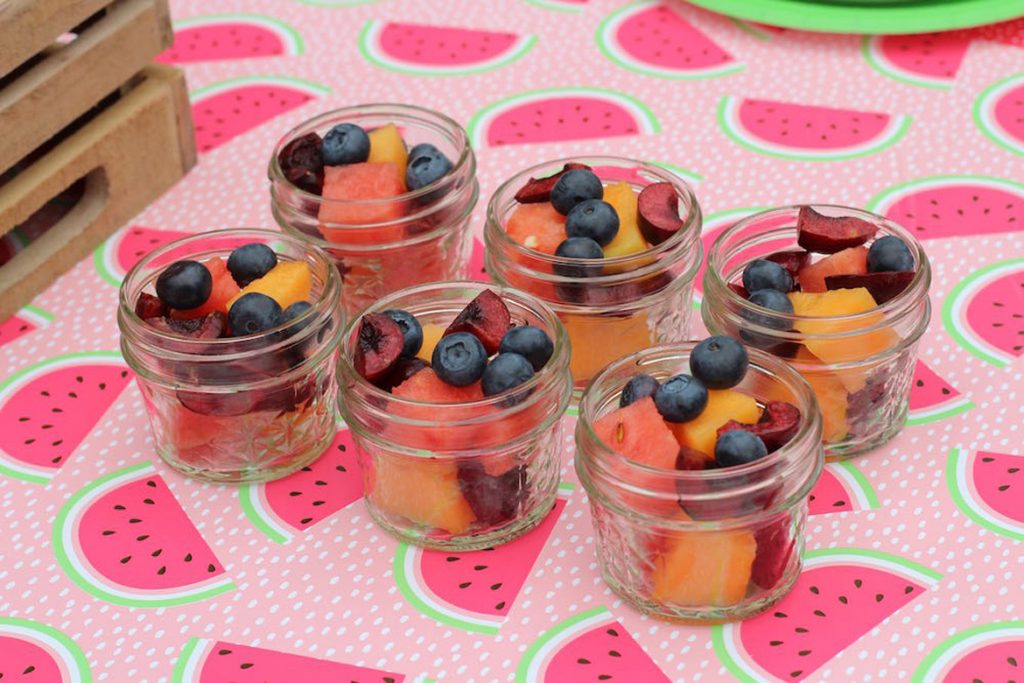 Small portions of food for little people
Throwing out food at the end of a party is never a pleasant experience. We've found the best ways to minimize this to be presenting food in small portions and also by helping children to serve up their party food. You can use small glass jars such as the 4oz quilted jelly jars to help with your single serve options too. We love them for serving fruit salads.