By Hannah Schenker
It's winter, and it's cold! Socks are a really important item in our wardrobes right now. Our little babies especially need some warm socks, but many tend to slide down and are easily kicked off – defeating the purpose and making an endless game of "where's your other sock?!" Which is why we are so excited about our Lamington socks. If you haven't discovered Lamington socks yet, welcome to the party! Read on to see what's new for Lamington in 2018.
Lamington originally started out as a line of infant tees. The socks came about almost accidentally, when they decided to expand their line to include infant socks.
"A friend's mum worked in a sock manufacturer which triggered the idea for socks," says Sarah Teensma, the sock boss. "I designed what I considered to be the perfect sock for my own daughters. I wanted knee-high, so their little legs would stay warm. I loved merino, so this was the obvious choice and I wanted the size knitted in the foot. I very naively took my sketch along to a meeting with the manufacturer and asked if it was possible to replicate my design. Fortunately for me they were prepared to take a gamble on a very small first order and Lamington Socks were born. Very quickly the demand for the Lamington sock superseded the tees and we became a sock brand!"
No surprises there! Lamington socks are the only socks you'll want to wear, once you try them. They are NZ-made of lovely soft, warm merino and sporting some snazzy designs to keep your feet interesting.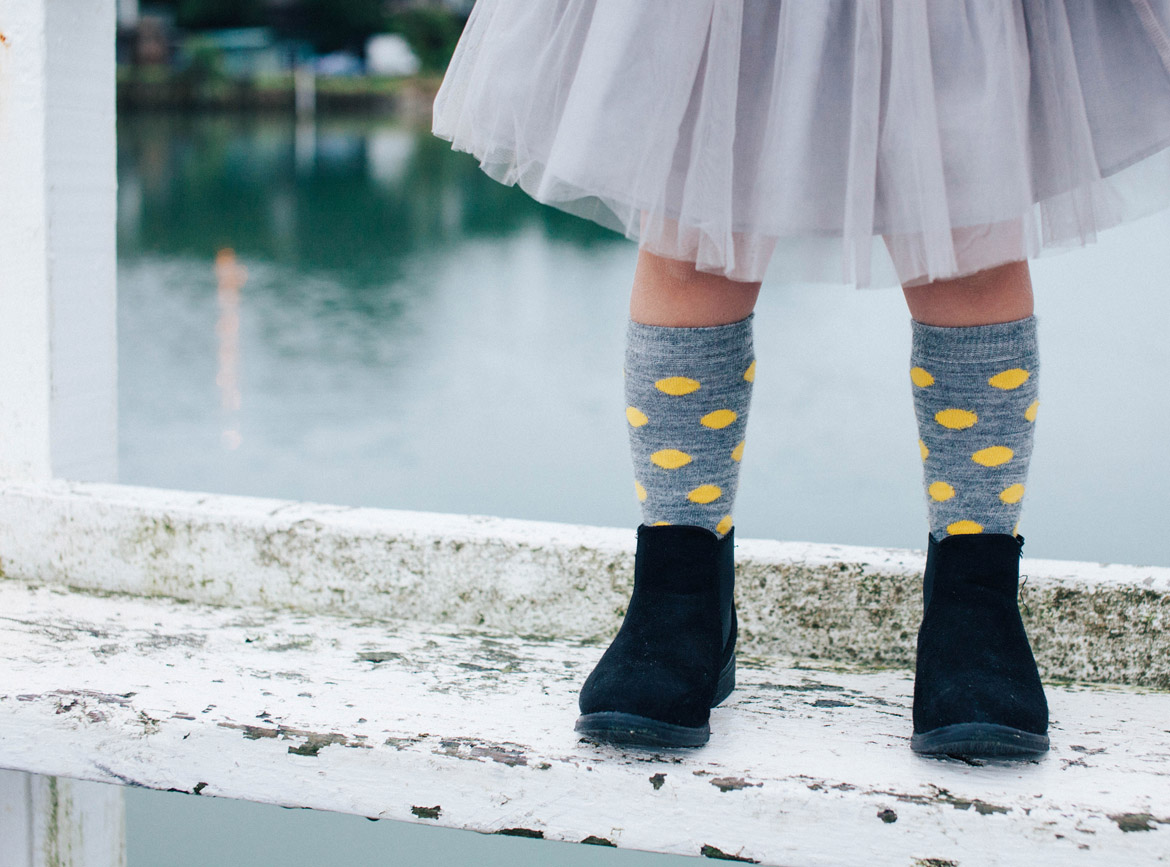 "We are constantly on the lookout for great colour combos, we have a board in the office where we scribble ideas," Teensma says. "Most colour and design inspiration comes from interiors rather than fashion. In design week we trawl through interiors magazines and wool books picking out colours we like and what goes together; we are not averse to a colour clash either! It is quite a process: what seems a great idea can look horrific when sampled, these go straight to the 'what were we thinking?' pile. It is pretty exciting to see a range come together and to see which designs are popular with our Lamington lovers!"
See next page for more on their 2018 designs…