We know you care about choosing organic fabrics for your precious wee bub, and that you also don't want to compromise on style! So when we saw the bold, colourful and practical babywear from CosyAussie, we knew we had to share it with you. Their products are made with GOTS certified 100% organic cotton, dyed with non-toxic water-based dyes, with no chemicals, no heavy metals, no lead, no phthalate, no formaldehyde, no flame-retardants and no pesticides…PLUS they are designed to stretch gently around the nappy and allow bub freedom of movement. Winner! We spoke to Aneta Zydzik-Plucinska from CosyAussie to find out how they got started. 
The passion: What inspired you to set up your business?
Our passion for all things healthy, environment and nature to start with. It was further strengthened when I was pregnant with our boys and we found, there wasn't enough choice in the organic cotton babywear market, definitely not in designs we liked.
CosyAussie is a love child of ours, offering a high quality safe for the skin and better for environment organic cotton babywear. It celebrates Australian nature with its colours and wildlife characters. It's super comfy for parents to put on babies and do nappy changes as well for babies to wear and freely explore.
The Launch: How did you start out in the beginning?
It took me some time to find a good supplier and to work on the patterns. I am glad we have spent so much time on the patterns though as when our boys were born, it gave us the ultimate test to what sort of garments we want to sell, what have we personally found to be the most comfortable for babies to wear and move freely and for us to put on them and allow easy nappy changing.
I am super lucky to have a very talented man at my side who is a graphic designer and internationally awarded wildlife photographer. Adam supports me in my new endeavor which is crucial, especially now that we are time-poor parents. I can discuss the ideas with him and he patiently designs the garments, the characters, he designed the logo and built the website. I manage everything else.
At the moment I build my social media presence and focus on online store, ship internationally and I will also hit local markets at the end of this year.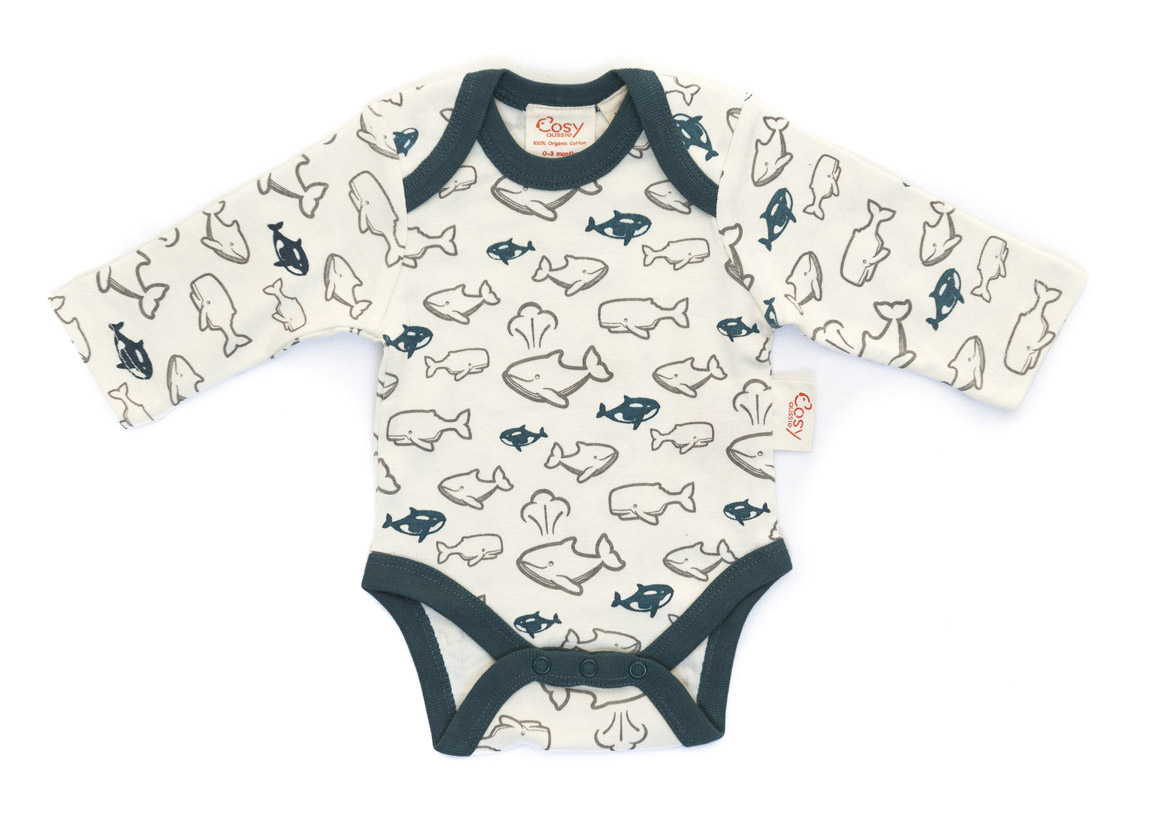 The innovation: What was the biggest breakthrough for you with your business?
Our brand is fairly new and the breakthrough is still to happen. Fingers crossed!
Yin and Yang: How do you balance work and family?
I spend my every single free minute on building the business but as a mum of two toddlers I don't have many of such each day. My family comes first, ALWAYS. Of course, my ambition is to build CosyAussie brand and spread it internationally, so children around the world can enjoy those good for their skin and beautifully designed products… I have so many ideas for new lines, how to give back to community, etc, but considering how hectic the last two years have been, since our boys were born, I am happy CosyAussie products are out there already and the rest will follow in due time. As they say, you can have everything in life but not all at the same time. So I am learning to be patient and live mindfully every moment with my boys.
See next page for more…