On the lookout for a beautiful botanical-themed 'baby on board' sign when her son was born, Kate Taal wanted something that would stand out against the dark tint on her car's rear window. She discovered that lots of the traditional signs were attached to the inside of the rear window, making it difficult to see against dark tinted windows. This inspired her to design and create her own signs, inclusive of all families, with text variations that include 'babies on board' and 'pēpi kei rō waka', which is the te reo translation for 'baby on board'. Here Kate talks to The Natural Parent Magazine about the biggest breakthrough for Riverland Collective, the pros and cons of running her own business, and her hopes and dreams for the future.
The passion: What inspired you to set up your business?
When I had my son, I couldn't find a 'baby on board' sign that I liked, but most importantly, one that could be seen against dark tinted windows.
The launch: How did you start out in the beginning?
Riverland Collective actually started as a business selling houseplants about three years ago, and being plant obsessed is what inspired my first foliage-inspired 'baby on board' sticker design. Over time, I've realised the potential in our car stickers so made the call to focus solely on them in June 2022.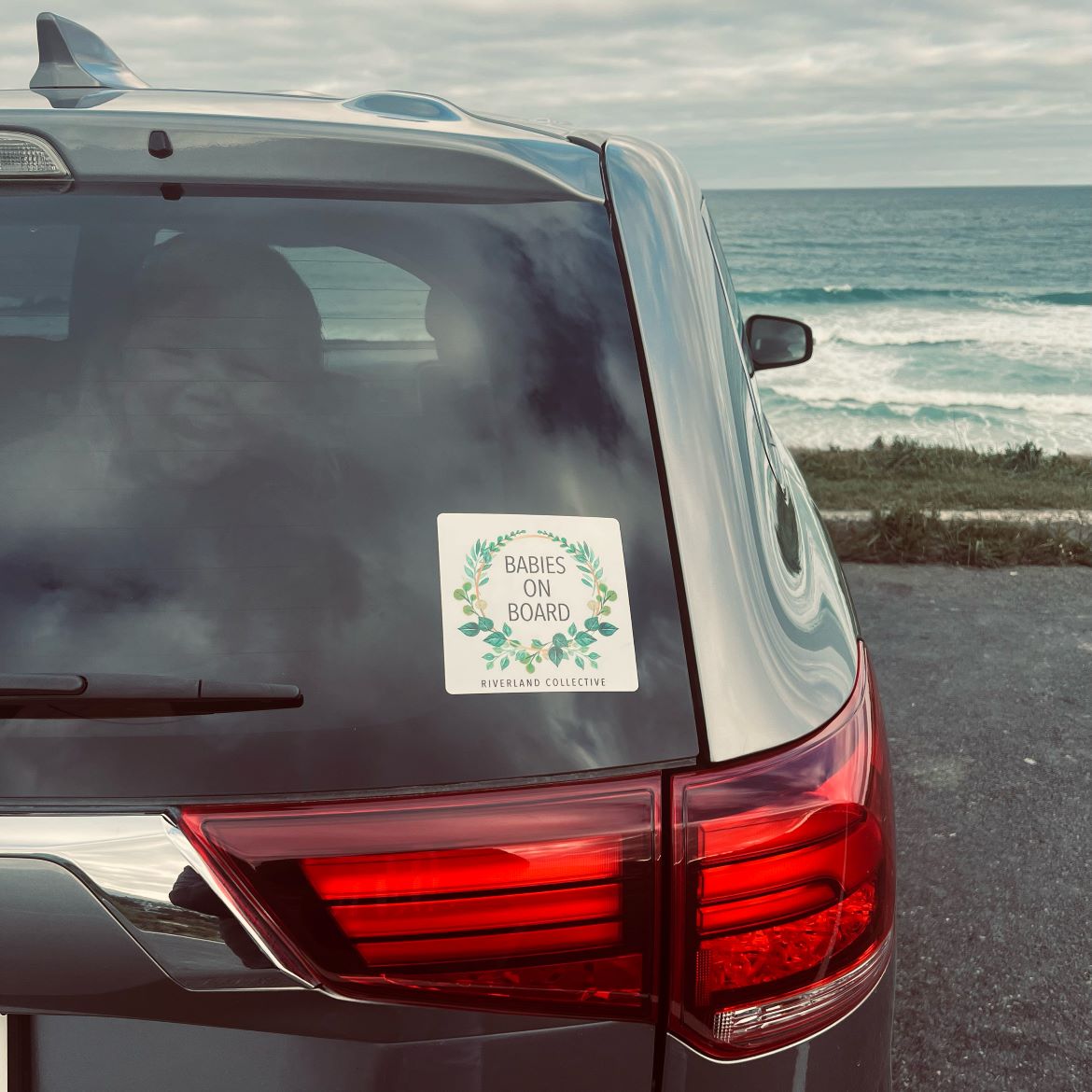 The innovation: What was the biggest breakthrough for you with your business?
My biggest breakthrough was moving into wholesale so that other amazing businesses can also sell the stickers and therefore making them more widely available to customers.
Yin and Yang: How do you balance work and family?
I generally work on Riverland on the three days a week that my son is at daycare so I have time to spend with him on the other days, and as a family, we do things on the weekend together.
See next page for more…