Keri Rock is a certified child sleep consultant and holistic health coach. She works 1:1 with families to understand the underlying causes of any sleep issues and addresses those with gentle step-by-step, fully tailored plans. As a holistic health coach too, Keri is a firm believer that sleep is our secret super power and focusing on optimal sleep can be a life-changing experience for families. Here she talks to The Natural Parent Magazine about the inspiration behind My Sleeping Grace, how she balances work and family time, and her hopes and dreams for the future.
The passion: What inspired you to set up your business?
I decided to leave the corporate world and set up my business after my own experiences of becoming a mother and dealing with postnatal depression and the near breakdown I had from ongoing sleep deprivation. I found my journey into motherhood extremely lonely and hard, as my son had colic, silent reflux and CMPA (cows milk protein allergy). Most of my maternity year was spent in lockdown so I was unable to get much help as my husband was still working. Those experiences lit a fire within me, to make a difference to other mums, and to be the support to them that I so desperately wished I had. Sleep deprivation can have such dire consequences for our mental health, and I am here to normalise reaching out for support if you need it.
I truly believe you can support optimal sleep for your baby both gently and without impacting their attachment. It is absolutely not about crying it out, but finding the underlying causes of sleep disturbances and addressing those, to ensure better sleep for the whole family. It really can be life changing for some families.
The launch: How did you start out in the beginning?
I launched My Sleeping Grace in July 2022 when my youngest (Grace) turned 1, and it has been a whirlwind ever since. My business has gone from strength to strength and I have met some wonderful families along the way, many of which I am in touch with regularly as we have become good friends.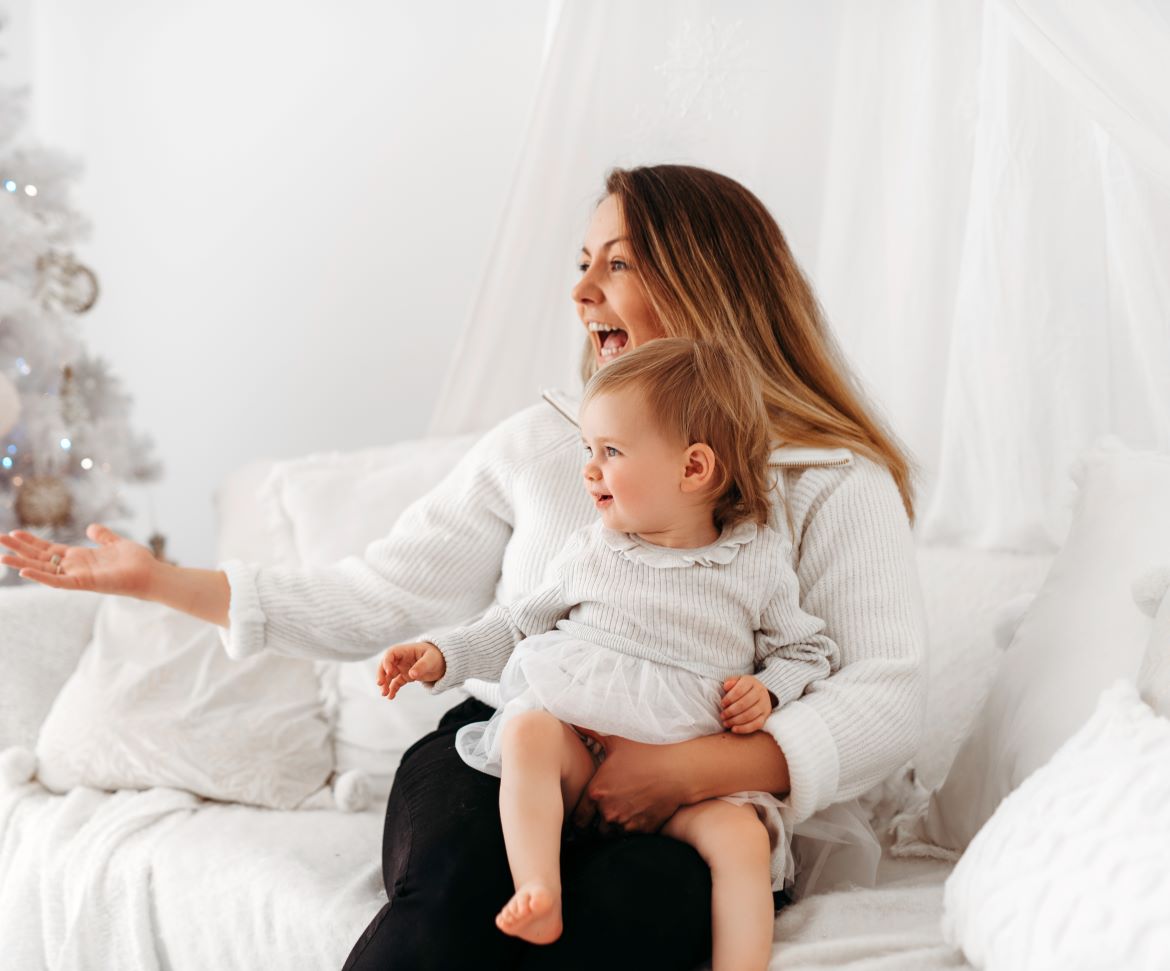 The innovation: What was the biggest breakthrough for you with your business?
My biggest breakthrough in my business has been learning to believe in myself. As a mum, I am constantly wondering if I have made the right decisions and it can be overwhelming trying to balance it all, but I have really had to work on my own mindset, set clear boundaries, trust the process and myself. It has made me a much stronger person both in business but also in my personal life too. I love that part of this process has been to meet so many other incredible mums in business and I learn a lot from them too.
 See next page for more…